NEXDIESEL the 'Clear Alternative' for Municipal Fleets
Sonoma, CA— Over 150 fleet managers, vendors and members of the Municipal Equipment Maintenance Association (MEMA) in Northern California gathered at the Sonoma Raceway to learn more about NEXDIESEL Renewable Diesel from NeXgen Fuel's Pat O'Keefe, and to attend other educational presentations focused on alternative-fuel technologies.
The day-long fleet event, hosted by MEMA, in partnership with the East Bay and Sacramento Clean Cities Coalitions, included a presentation entitled "NEXDIESEL: The Clear Alternative" in which NeXgen Fuel's President and CEO Pat O'Keefe outlined the major differences between Renewable Diesel and Biodiesel as a "drop-in" fuel that instantly turns fleets "GREEN."
"The most important fact to remember is that NEXDIESEL meets ASTM D975 diesel specs, which essentially means that NEXDIESEL Renewable Diesel is exactly the type of fuel diesel engine manufacturers recommend," explained O'Keefe. "So there's no need for engine modifications and NEXDIESEL Renewable Diesel, which is clear in color, can be used immediately as a 'drop-in' fuel without voiding manufacturer's warranties."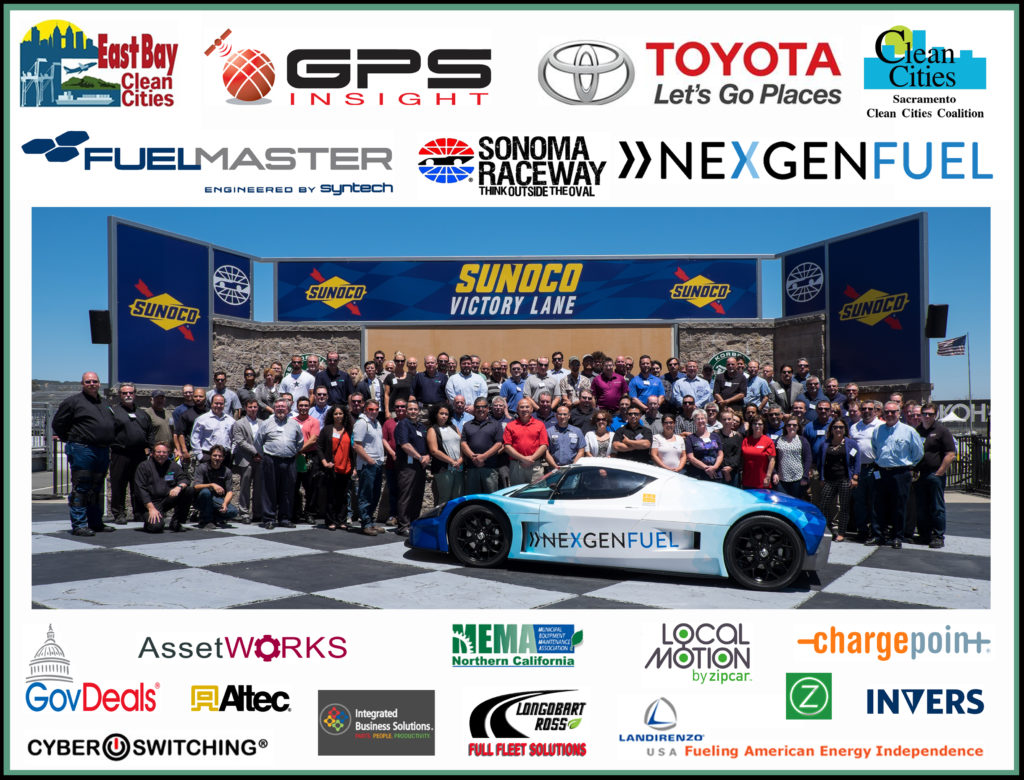 In addition, NEXDIESEL Renewable Diesel "… goes in clean and comes out clean," drastically reducing green house gas emissions by 50% or more as the City and County of San Francisco, County of Alameda and Cities of Oakland and Walnut Creek are finding after making the switch to NEXDIESEL Renewable Diesel in their municipal fleets and transit systems.
As an added bonus, NeXgen Fuel's street-legal SLC Superlite race car, which was driven across the US from Florida to California on ONE TANK of NEXDIESEL Renewable Diesel, highlighted the potential performance capabilities of Renewable Diesel and was on hand for photo opportunities.