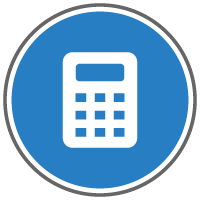 CALCULATE YOUR CARBON SAVINGS
See how converting your fleet to NEXDIESEL Renewable Diesel can make a direct impact on carbon emissions.
Making the switch is easy and is the equivalent of taking vehicles off the road.
* CO2e Reduction Calculation based on:
Renewable Diesel = 126.13 Megajoules (MJ) per Gallon
CARB Diesel Carbon Intensity = 98.03 Grams Carbon Dioxide Equivalent Per Megajoule (gCO2e/MJ)
Renewable Diesel Average Carbon Intensity = 33.19 gCO2e/MJ
Average Carbon Intensity Reduction = 64.84 (gCO2e/MJ)
126.13 Megajoules (MJ) per Gallon of Renewable Diesel × 64.84 gCO2e/MJ Average Carbon Intensity
Reduction = 8,178 grams (g) Reduction in CO2e/MJ
1 Million Grams (g) = 1 Metric Ton (MT)
8,167 Grams (g) of Reduction ÷ 1,000,000 = 0.008 Metric Tons (MT) Reduction of CO2e/MJ
†
EPA Estimate based on:
EPA estimates the CO2e per Vehicle Per Year at 4.75 Metric Tons (MT)
This estimate can be found on the EPA's website on the Calculations and References page, under the Passenger Vehicles Per Year heading. See: http://www.epa.gov/cleanenergy/energy-resources/refs.html
---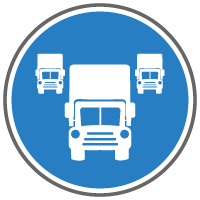 WE ARE A FLEET
Looking for an easy, cost-effective way to lessen your carbon footprint?
Operate your fleet with superior quality NEXDIESEL Renewable Diesel.
NEXDIESEL Renewable Diesel can be used in all diesel-powered engines with no required engine modifications. NEXDIESEL is a high cetane "drop-in" fuel that combusts efficiently leading to reduced emissions. Content Blending Ratios of 0-100% allows fleets to seamlessly switch between NEXDIESEL, biodiesel and fossil diesel.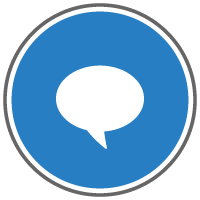 WHAT DO THE CALIFORNIA STATE BOARDS SAY?
The California Air Resources (CARB) and State Water Resources Control Boards agree NEXDIESEL Renewable Diesel is a "drop-in" fuel with excellent storability.
---
CLIENT TESTIMONIALS
Because renewable diesel is a "drop-in" fuel that can be used in any diesel engine to achieve significant emission reductions, we are anxious to see more widespread adoption in the Sacramento Region.

Tim Taylor, Division Manager, Sacramento Metropolitan Air Quality Management District

[NEXGEN] Renewable Diesel helps Central Concrete continue towards meeting its sustainability goals without impacting vehicle warranty.

Herb Burton, VP of Operations and Sustainability, Central Concrete