38
37.6 GALLONS OF NEXDIESEL USED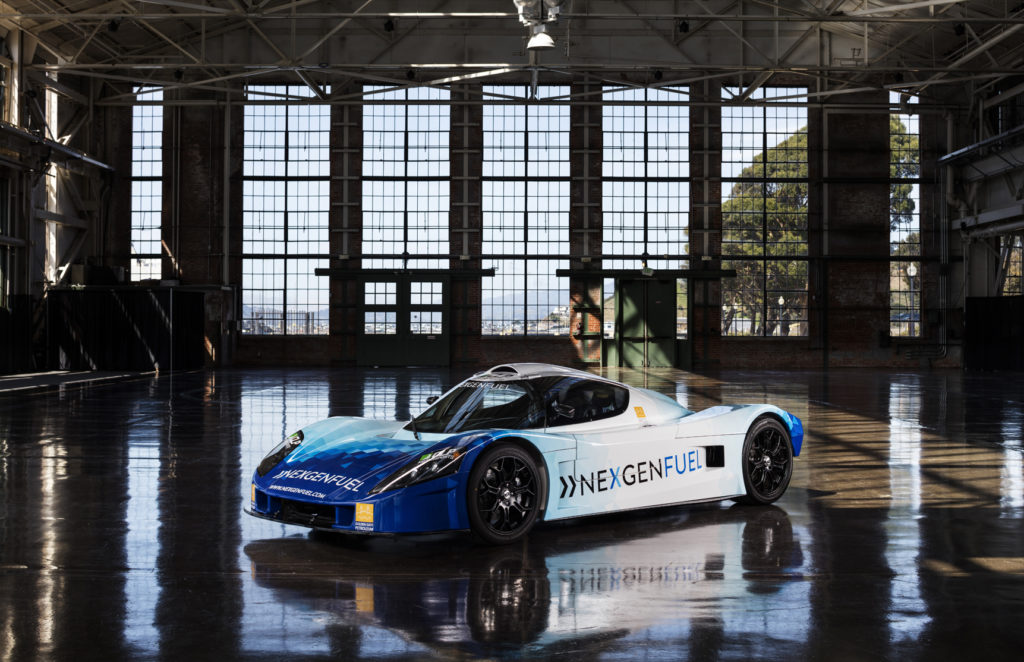 Read More About Our Epic Journey
We proved driving across the USA on one tank of fuel is entirely possible with NEXGEN Renewable Diesel, by successfully crossing the finish line of a 2,500-mile drive on June 24, 2015.
Four-time X Games gold medal winner, three-time U.S. Rallycross champion and two-time Formula Drift Champion, Tanner Foust, joined this amazing team for the final leg of this feat and took the helm of the custom-built Superlite SLC car crossing the finish line in Santa Monica, CA.
The Superlite SLC traveled a total of 2,507 miles leaving from Jacksonville, FL, on June 21, at 8:06 am EST after filling up the 48.6-gallon tank and heading west on Interstate 10. The route saw the team through eight US states, 16 support crew pit stops, and on to their destination, Dockweiler Beach in Santa Monica, CA, on June 24, at 3:57 pm PST.
When they reached the Pacific Ocean, calculations showed the Superlite SLC racecar used a total of 37.6 gallons of NEXDIESEL Renewable Diesel giving the drive an average of 66.7 miles per gallon. The drivers kept an average speed of 67.6 mph, reaching a top speed of 91.1 mph. All with zero hypermiling effort.
Pat O'Keefe came up with the Across USA concept after beginning distribution of NEXDIESEL in the California market in 2013. After seeing his fleet customers' response to the high quality fuel, he wanted to actively bring awareness to the consumer market about this new, alternative fuel with a chemical structure identical to traditional diesel but made from renewable resources.